Sugar Liquid Clarification Equipment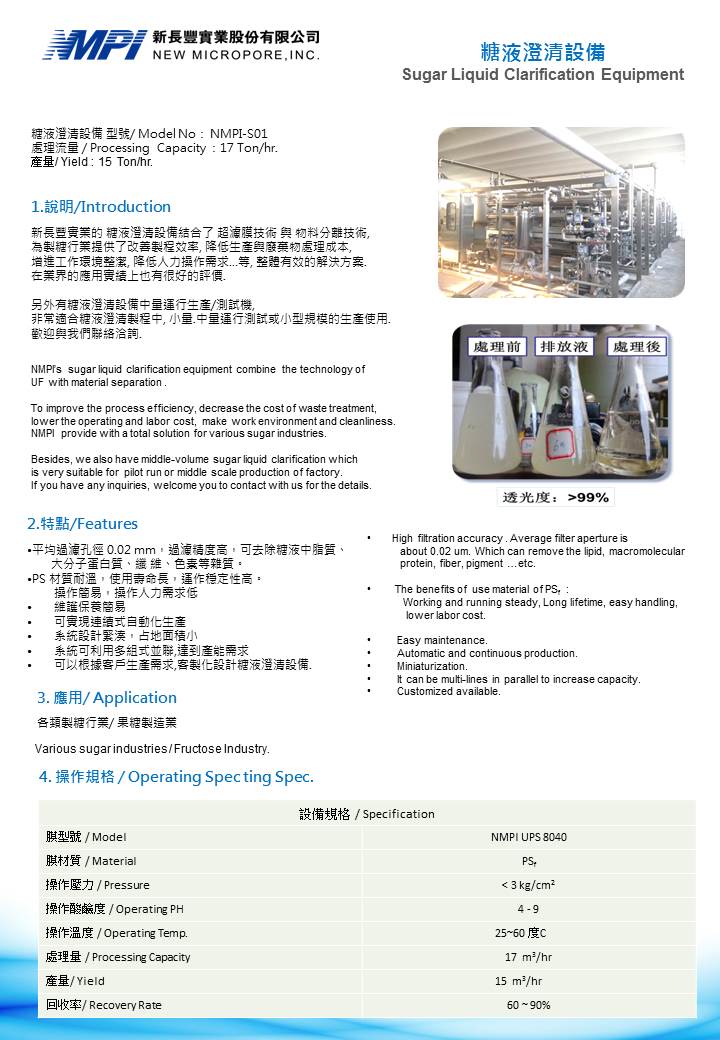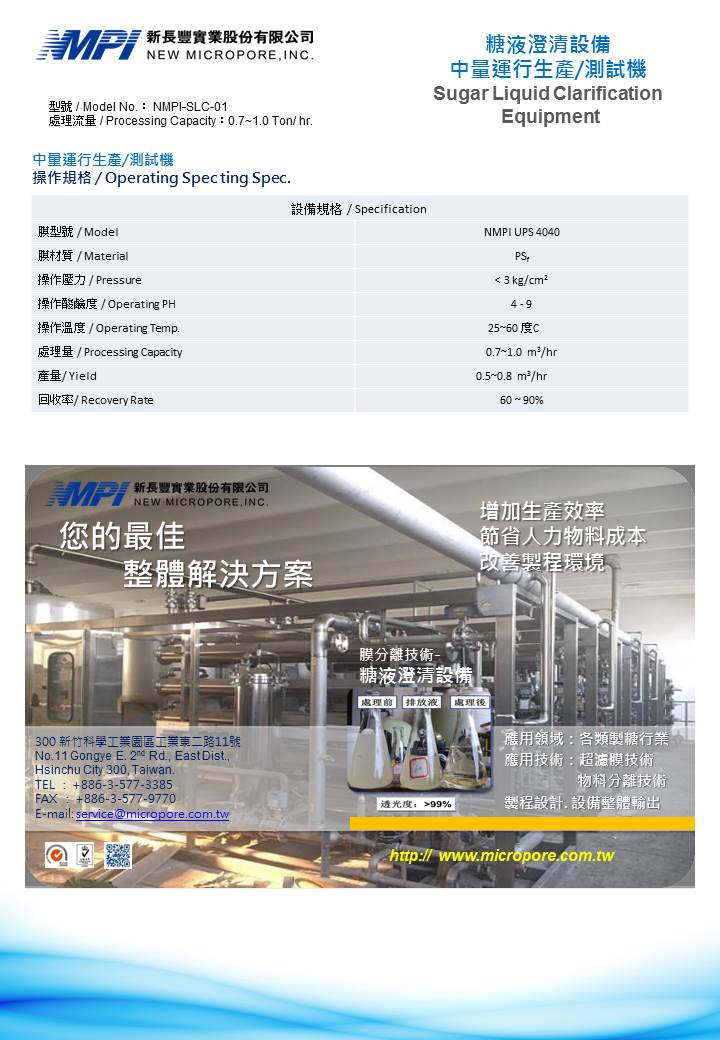 NMPI's sugar liquid clarification equipment combine the technology of
UF with material separation .
To improve the process efficiency, decrease the cost of waste treatment,
lower the operating and labor cost, make work environment and cleanliness.
NMPI provide with a total solution for various sugar industries.
Besides, we also have middle-volume sugar liquid clarification which
is very suitable for pilot run or middle scale production of factory.
If you have any inquiries, welcome you to contact with us for the details.