Deodorization Equipment & System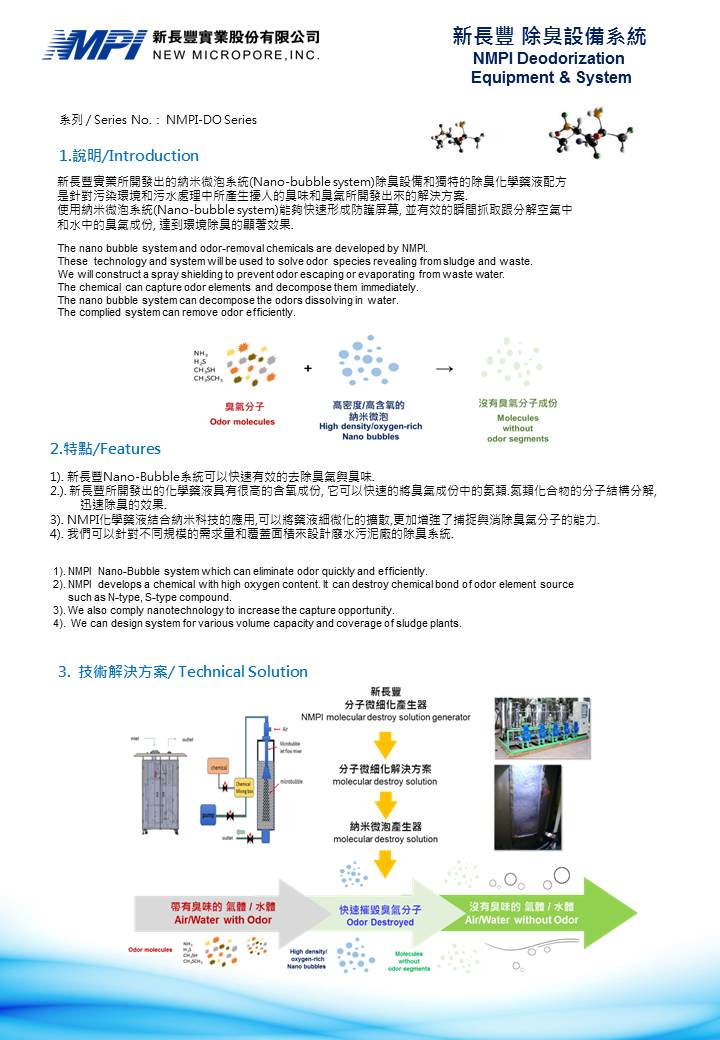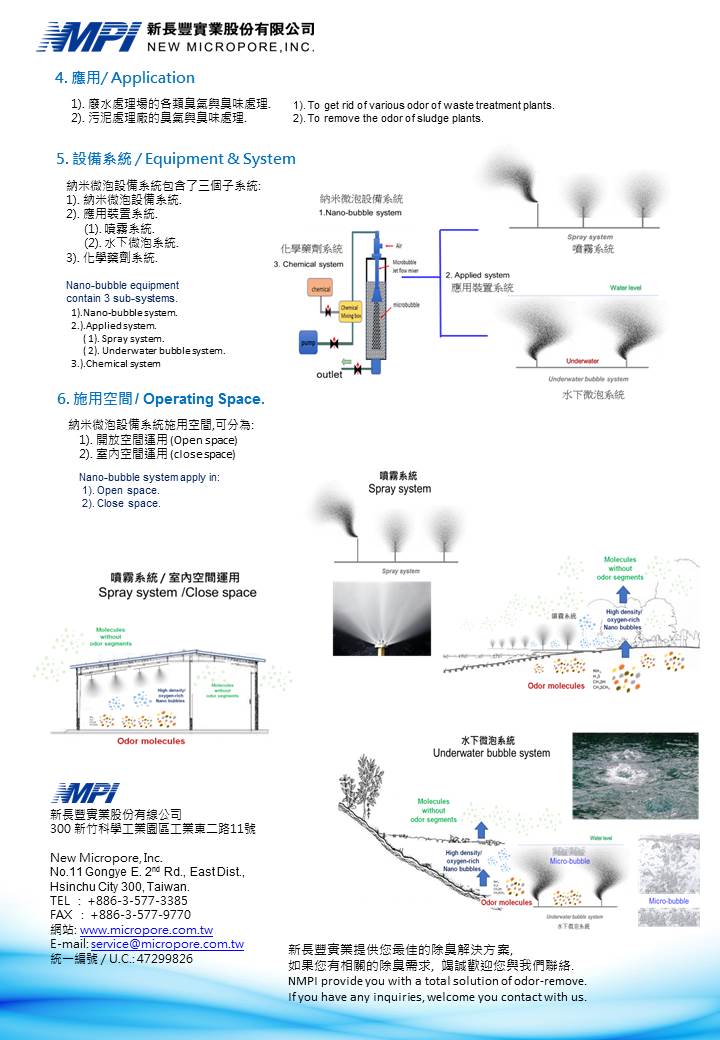 The nano bubble system and odor-removal chemicals are developed by NMPI.
These technology and system will be used to solve odor species revealing from sludge and waste.
We will construct a spray shielding to prevent odor escaping or evaporating from waste water.
The chemical can capture odor elements and decompose them immediately.
The nano bubble system can decompose the odors dissolving in water. The complied system can remove odor efficiently.